The Open Society Foundations have recently published a fascinating set of seven illustrated stories, called 'meet the Somalis', covering the experiences of Somalis living in cities across Europe.
On November 21, this will coincide with the publishing of the Foundations' research report "Somalis in Helsinki".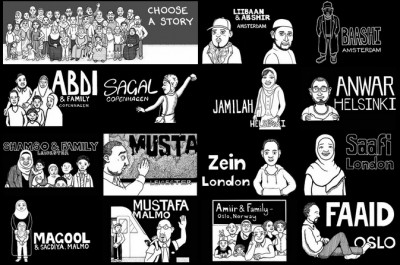 To quote the Foundation's website: "The Somali community in Europe is a vibrant, diverse minority group, including people of Somali origin born in Europe, Somali refugees and asylum seekers, and Somalis who have migrated from one country in Europe to another. There are no accurate figures for the number of Somalis in Europe, but on the whole they are among one of the largest minority groups.
The illustrated stories focus on challenges faced by Somalis in their respective cities in Europe and issues raised in the Somalis in European Cities research, including education, housing, the media, employment, political participation, and identity."
One of the featured illustrated stories is about Anwar from Helsinki.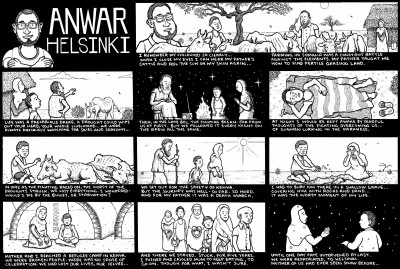 The Open Society Foundations work to build vibrant and tolerant democracies whose governments are accountable to their citizens.
Illustrations reproduced by permission.