THE STORY WAS UPDATED
Migrant Tales has written several stories about how security guards on local trains in Helsinki and the Greater Helsinki Area have suffered brought treatment by security guards. The Eastern Uusimaa Police Department announced Monday in a statement investigating assault cases in which at least six employees of Avarn Security are suspected of assault.
"In the suspected offenses, the security guards transported the victims they encountered during their work to a more sheltered location near the train stations, after which they assaulted the victims and filmed the acts," says Mikko Minkkinen, crime commissioner of the Eastern Uusimaa Police Department.
The crime was revealed when a bystander reported the assault to the police.
---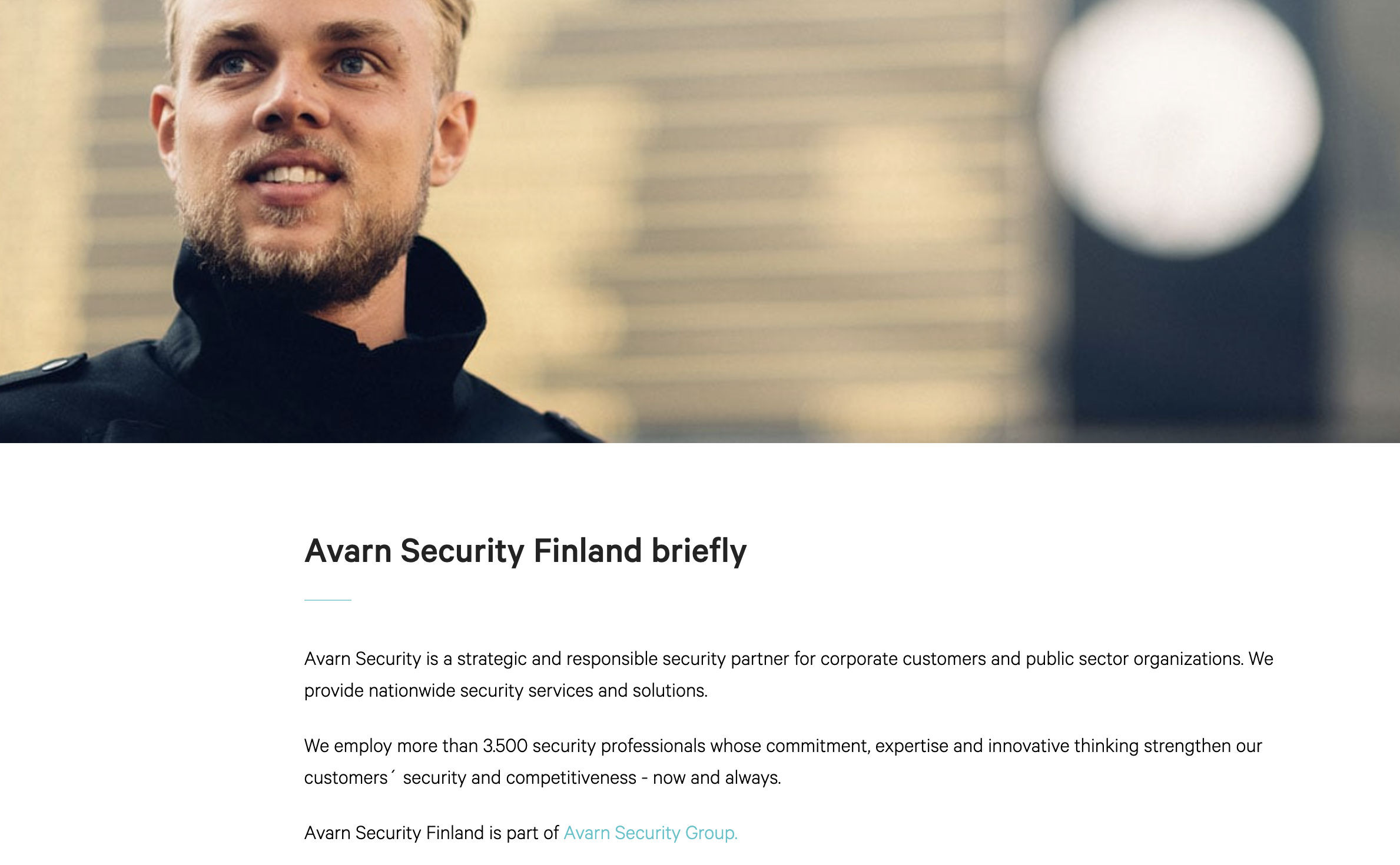 ---
For the security guards to have a "system" of assaulting victims shows that the practice could be widespread. It also reveals poor management on behalf of Avarn Security.
"What happened shows that there are problems with hiring the right people for the job," said a security guard who spoke on condition of anonymity. "There are all types. Some are pretty violent by nature and should pass rigorous psychological tests, like the police, before being hired."
A comprehensive study in 2018 on ethnic profiling by the University of Helsinki showed how ethnic profiling, especially by security staff, was a source of special concern.
"Many said [in the study] that security guards were often rude and treated them roughly, even violently," said the University of Helsinki Professor Suvi Keskinen of one of the ethnic profiling study's findings.