Migrant Tales'2015 Hall of Fame of poor journalism will be updated separately. To see other examples of opinionated journalism in Finland about cultural diversity, please go to this link. 
Jan. 19
Perussuomalaisten Martti Mölsä: Maahanmuutosta ja kehitysavusta voi leikata kaksi miljardia (YLE)
What was left out? YLE journalist Petra Ketunen was not on the ball when she asked Perussuomalaiset (PS)* MP Martti Mölsä about immigration, which the PS MP claimed cost taxpayers 1.5 billion euros. He said that the Finnish economy would grow if the country cut immigration and development aid (1.2 billion euros). These figures cited by Mölsä are malarkey and pulled out of the hat in October by Matti Putkonen of the PS and party secretary Riikka Slunga-Poutsalo. When an Iltalehti reporter approached these two party members about these figures, it became clear that the source of the above-mentioned sums were none other than Putkonen. The Finnish Immigration Service said that according to its calculations the cost of immigration was 210 million euros. If these cost of immigration figures stated by Mölsä were wrong to begin with why didn't the journalist question them?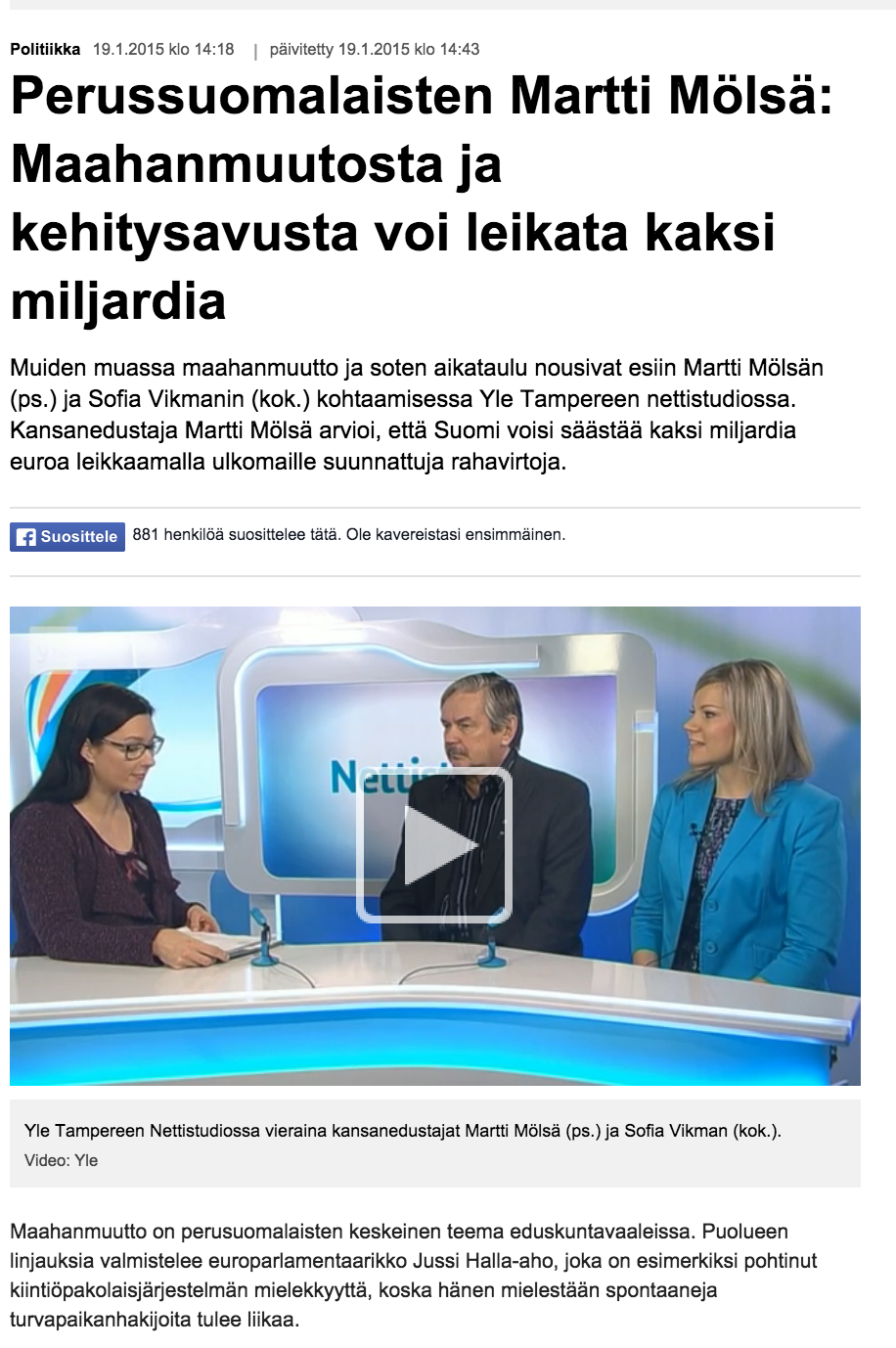 * The Finnish name for the Finns Party is the Perussuomalaiset (PS). The names adopted by the PS, like True Finns or Finns Party, promote in our opinion nativist nationalism and xenophobia. We therefore prefer to use the Finnish name of the party on our postings.