When reading the thoughts of far-right politicians like Perussuomalaiset (PS) party MP James Hirvisaari, one of the most vocal white-Finnish-power advocates in this country, one should look for the visible or invisible but in his writing. Migrant Tales fished one today from Facebook.
The PS MP writes: "Some 'humanitarians' are driven by naive utopian ideology: [they claim] 'let's do away with borders and mix national groups so we can end all wars…' [Here it is: But] I believe that a strong and healthy society can withstand weaknesses and diversity but let's not make these two matters the norm. Fashionable liberalism can make art from shit in all areas of life."
That's not all. A person on the Facebook thread claims that "multiculturalism is a death knell  to all [white] Europeans" and "we are now at war."
At war against whom? Against their stupidity or is it a desperate attempt to lure voters to a sinking political ship called the PS?
Finland will host municipal elections on October 28.
If you have problems grasping how far below the belt Hirvisaaari hits with his far-right thoughts, one way of understanding them is by removing key words from his writings such as "Muslim" or "Islam" and replacing them with "Finn" or "Christian."
Here is a small example of how I've refilled the blanks in one of his recent blog entries:
Hirvisaari writes: When I criticize Islam, I criticize those who hate Jews, humiliate women in many ways…
Refilling the blanks: When I criticize Christians, I criticize those who hate Muslims, Finnish men who humiliate women by killing their wives and children before taking their own lives…
While Hirvisaari lacks the grey matter to be in the same ideological hate league as David Duke, his views on ethnicity are very similar to those of the former Ku Klux Klan grand wizard. The big difference between the two is geography: Duke lives in Louisiana and Hirvisaari is from Asikkala, Finland.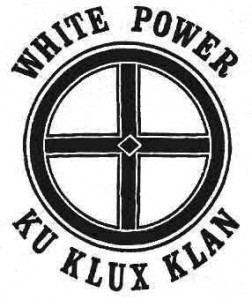 What does PS MP James Hirvisaari think about white power and the Ku Klux Klan?
Like Hirvisaari, Duke denies that he is a racist. Instead he likes to think of himself as a "racial realist."
Contrarily, Hirvisaari sees himself as a "white Finnish ethnic realist," who is saving white Finns and Europeans from multiculturalism,  a political ideology or immigration policy according to him that permits too many blacks and Muslims to live in Europe.