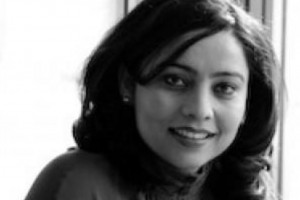 Sandhu Bhamra*
That was the title under which three young Canadian authors discussed issues of identity, location and language at the recently concluded Indian Summer Festival in Vancouver.
The three, Anosh Irani, David Chariandy and Gurjinder Basran – from different backgrounds discussed how heritage, culture, memories and language shaped their work.
At the end of the talk, I asked if there was a Canadian identity and if yes, how each defined it? I quite liked what each said, but I didn't really get a definition.
Not to say they didn't have anything credible to say, but each defined what being Canadian meant to them. They offered a discourse, a rather brilliant one. The audience engaged and every person who spoke added dimensions to my still unanswered question: "What is Canadian identity?"
"Identity is on a spectrum," offered a good friend. He said his "visible identity" of South Asian heritage was one end of the spectrum and the "Canadian identity" was the other end. He said growing up in Canada and living the western lifestyle, he considered himself at the other end.
But what is this other end? The opposite end of one's "visible identity"?
He offered a description of this opposite end: the Anglo identity, which he argued was the "Canadian identity". But when half of Vancouver and Toronto's population is headed to be "Visible Minorities", how is the opposite end Anglo?
Or is there an opposite end?
Or to begin with, can identity be really gauged on a spectrum?
And that too national identity?
In a nation where multiculturalism is a policy?
A nation I willingly chose to make home, where I feel loved and protected, where I can raise this question for a dialogue without the fear of being persecuted or worse, beheaded?
I have no qualms about accepting the Anglo-French heritage of Canada, but I also cannot forget that this heritage was built on Aboriginal land and identity. I cannot argue with, or change history. It is what it is. I use the lens of the past to understand the context of my present.
But to understand the present in the context of future, I have no lens.
So the need for this dialogue.
With you.
About our present.
Our present where "Visible Minorities" are projected to be "Visible Majorities" in a few years.
Our present where Aboriginal youth continue to face challenges.
Our present where the law says there is no official culture but the norm says the Anglo culture is the Canadian culture. Again, I am not rejecting the Anglo (or in common parlance, the White identity) culture, but I am saying it cannot define the core identity of a nation where the "Other" has to wrap him or her around it. For a nation to exist peacefully, the "Anglo", the "French", the "Aboriginal and the "Visible Minorities" on the so-called spectrum have to have a common footing – one cannot define the other.
How do we do this? That is my question – to self, to academicians, to politicians, to social scientists, and most importantly, to the society, to you.
The friend I mention above did admit that despite his identification with the Anglo identity, he does get asked, "Where is he really from"? Despite self-identification with the Anglo culture as being Canadian, his visible identity takes precedence. Meaning, he rejects his own identity and doesn't get accepted for his adopted identity.
And that brings me to the oft-repeated question in parties, in playgrounds and at workplaces, "Where are you really from?" Even if you are a second or third-generation non-Anglo "Canadian", have never visited the birthplace of your parents, or grandparents, you are always recognized as the "Other" and asked this question.
I myself have given answers like "I am really from Vancouver", then tried getting specific on the area I live in, but till I answer, "I am from India", the person at the other end doesn't budge.
In the early days of my arrival in Canada, I used to be annoyed when asked where I am really from. Three years later, I became a Canadian citizen and gave up my Indian citizenship. When I was still asked the same, I was perplexed. Nine years later, I still am asked the same question.
How do I feel today?
For that, I will ask you to read, "Just another Chinese Christian?" by Mr. Justin Tse.
Mr. Tse, a Ph.D. candidate at UBC, frustrated with people's expectations from him as a Chinese Christian with roots in Hong Kong brilliantly sums up the sentiments of people like me. The best part? Humour is not lost on him.
It's even more complicated for people who inherit multiple racial and national identities before moving to Canada. Mr. Jayson Go grew up in the Philippines, is ethnically Chinese, but now a Canadian. I went to UBC with Jayson and have been friends with him since. This is one of his recent Facebook status updates:
"Filipinos always say to me, 'You're from the Philippines? But you look Chinese!' Chinese always say to me, 'You're not Chinese. What are you? What kind of name is Go?"
Now envision this scenario: more than fifty per cent of the population torn between these identities.
I foresee chaos.
And that is why we need a dialogue. We cannot sit comfortably in the coziness of our self-created identities and pretend the Canadian landscape is the same as it was 100 or even 35 years ago and expect every newcomer to the country and the successive generations to just adapt to the existing societal norms.
We as a society need to be sensitive to the richness of experience, language, and culture that the newcomers bring with them, keeping the context of past in mind. We need to remember that these newcomers call Canada home, raise families and the children from these homes are/will be torn between identities.
And we cannot ignore the Aboriginal youth who are growing up with their unique sense of identity in the shadow of the residential school past. As one Aboriginal friend remarked to me that his tribal identity is his first sense of identity. So how was he left out from the "Canadian identity"?
It just means one thing: the present norm of Canadian identity, loosely translated: the Anglo identity, doesn't hold water. Anymore.
If identity is indeed a spectrum; the Canadian identity needs to be the spectrum itself, not one end. Every community, Anglo, French, Aboriginal, "Visible Minorities", regardless of racial and ethnic origins, language, or religious affiliation needs to be a band of colour that completes the rainbow, not gravitate towards one end, the Anglo end.
*Thanks for reading. I am a Canadian journalist with transnational experience. An award-winning broadcaster, print and web reporter, I have reported across major media platforms – print, television and web for over a decade. I just started this blog in an effort to deconstruct identity in inter-racial, inter-cultural, patriarchal modern world. For detailed biography and portfolio, visit my website.
Read original blog entry here.
This piece was reprinted by Migrant Tales with permission.