I was surprised again to read a story in Yle about Russian army deserters crossing the Finnish border "without permission." Without permission?! Understanding that the Russian deserters had crossed the border to ask for asylum in Finland, can we state that there is something "illegal" about this?
---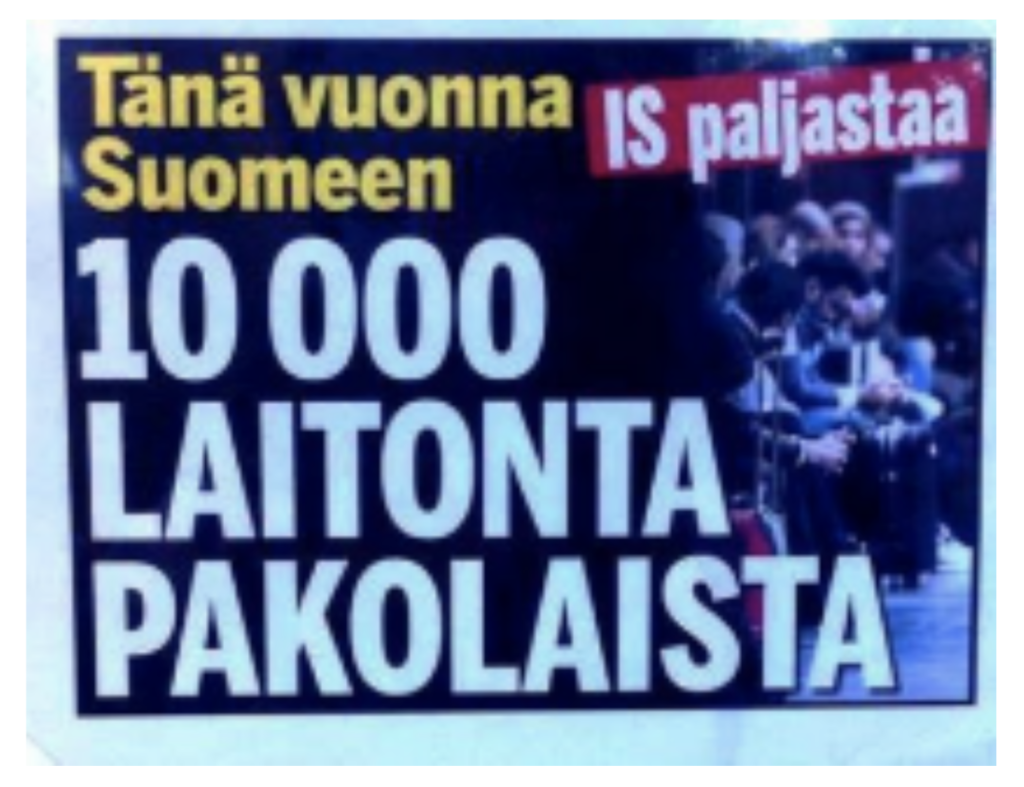 A ridiculous claim by a Finnish tabloid. How can a refugee be "illegal?" Source: Ilta-Sanomat
---
Moreover, another Cold War term used by Yle in the story is loikkari, or defector.
In the 1930s, Finns who moved to the Soviet Union were also called loikkari.
In the face of sensitive relations between Finland and the former Soviet Union, the Finnish authorities avoided back then calling during the Cold War a Soviet citizen an "asylum seeker."
During the Cold War years, one or two Soviet citizens were granted asylum status in Finland. One of these, apparently, was asked to leave the country after getting asylum.
Migrant Tales had the opportunity to interview in 2012 one of these former Soviet citizens who was caught crossing the border and returned to the USSR despite having sought asylum.
Article 14 of the UN Human Rights Declaration, reads: "Everyone has the right to seek and to enjoy in other countries asylum from persecution."
The latter human right is reinforced in the Convention and Protocol Relating to the UNHCR's Status of Refugees.
---
Source: Yle
---
---