What drives the government, particularly Minister of the Interior Mari Rantanen of Perussuomalaiset (PS), to give utmost attention and tackle the issue of youth street gangs? Is it a sincere attempt to
solve such a social problem, or an opportunity to further victimize migrants and minorities in Finland?
The assertion isn't far-fetched. The PS is historically the first major contemporary Finnish party to benefit stigmatizing other groups, such as Muslims, Africans, and other non-EU nationals, as less valuable.
Many of Rantanen's social media posts before the April election, which were deleted and white-cleaned after the election, were based on racist far-right conspiracy theories. "We shouldn't be so blue-eyed that soon we won't be blue-eyed," is one of her infamous quotes. Sinisilmänen, or blue-eyed, means being naive in Finnish.
---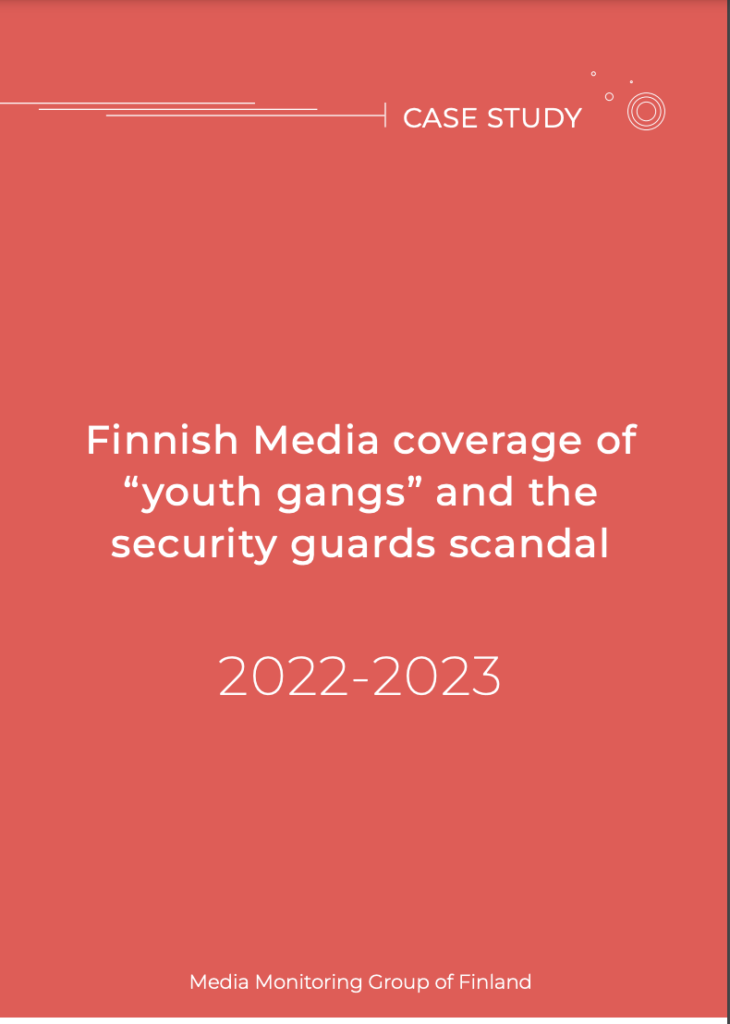 Source: Reilumedia report [1].
---
Moreover, although these types of quotes do not instill credibility in Rantanen's ability to find solutions to youth problems, her efforts are further shot to pieces when she blames the "problem" on the "wrong" type of immigration policy.
Another takeaway is the government's statements about clamping down on youth crime and its near-silence on far-right terrorism.
Another matter that raises red flags is the PS's track record. In all the general elections in 2011, 2015, 2019, and 2022, the party has used successfully a migrant crime theme to attract voters to the polls.
Neighboring Sweden held its election in September 2022 against a backdrop of spiraling gang violence where over 60 people were killed.
By promising to get tough on such crime, the Sweden Democrats, a party with neo-Nazi roots, and the Moderate Party led the right-wing bloc to victory. Their success also provided the PS with an important migrant crime theme to exploit politically. The problem, however, was that Finland's youth gang problem was small compared with Sweden's.
In the autumn of last year, the police estimated that there were 100-200 gang members in Helsinki and Turku.
As crime is usually an important topic covered by the media, it attracts more attention if so-called people of foreign backgrounds are part of the narrative. Should it surprise us that coverage of Finland's youth gang "problem" started to grow rapidly in October after the September elections of Sweden?
---
Source: Reilumedia
---
Media monitoring platform Meltwater is a good tool to track how many stories about youth gangs were published in the Finnish media and social media before and after the Sweden's election. Using the keyword "street gangs" in our search, the number of articles rose by 75.9% to 278 (11 September 2022 – 13 March 2023) from 158 (during 13 March – 10 September 2022). Social media posts on the topic soared by a staggering 567% to 6,091 posts from 913, respectively.
Just like what happened with the Oulu sex crime cases during 2018-2019, media interest in the topic also plummeted after the last election, according to Meltwater data. The number of stories twenty-three days after and before the 2 April election fell by 70.5% to 13 from 44 stories. The biggest fall was seen on social media, where postings dropped by 87.4% to 314 posts from 2,560 posts.
Since the government has pledged to enforce its anti-discrimination action plan to reduce racism, shouldn't such a statement be an opportune moment to find solutions to youth violence and other social problems without the toxic baggage of politics and xenophobia?  
If we don't make decisions based on research and facts, all policies and efforts are doomed to fail.
---
[1] The Media Monitoring Group of Finland was a 10-month-long project that received funding from ENAR (European Network Against Racism) Empowerment & Resilience Fund. It monitored the Finnish media and in particular the role of the PS in the April elections and published a report in March.